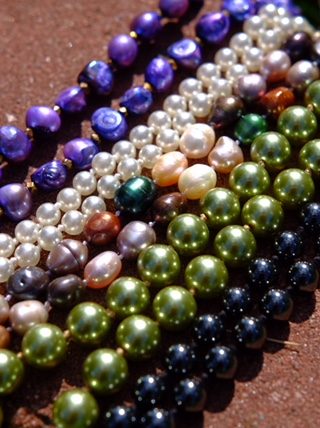 May 22, 2019
1
I am a woman obsessed with pearls.
Delicate and hypnotic, I love to watch the way each one catches the light, reflecting a soft, ethereal glow.
Here are the top three reasons why everyone should be obsessed with pearls.
First, they symbolize the secrets of the heart: hidden wisdom, the discovery of heaven-on-earth, and tears of joy.
Second, you can often find pearls in thrift stores, like I do. It's a little tricky to tell a real pearl from a fake one, but once you master the secrets (which you can learn anywhere online) it gets easier. I pay as