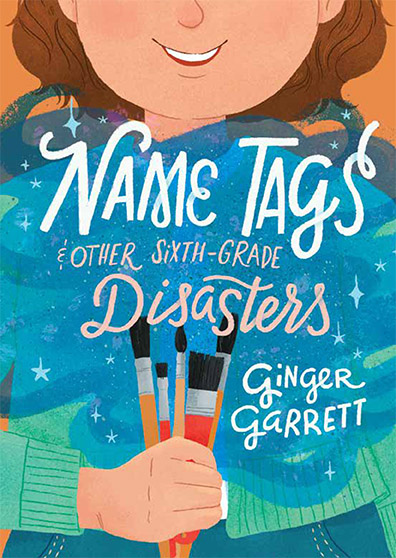 NAME TAGS AND OTHER SIXTH-GRADE DISASTERS
---
Twelve-year-old Lizbeth always has a plan, and those plans have usually worked―until now. No matter what she tries, she can't get rid of her dad's new girlfriend, Claire. And when she and her mom move, Lizbeth has to join a sixth-grade class already in progress, where her teacher makes her wear a name tag and she's seated with three notorious "weirdos."
When faced with mandatory participation in a school talent show, Lizbeth and the Weirdos decide to create self portraits. Reluctantly, Lizbeth finds herself becoming friends with people she thought she had nothing in common with―and coming to terms with the things she can't control.
pre-order
Fun, funny, and fully heartfelt. Everyone needs true-blue friends like Lizbeth's. SuperChicken for life.
—Kristin L. Gray, author of The Amelia Six and Vilonia Beebe Takes Charge
Name Tags and Other Sixth-Grade Disasters is one of those books that explores difficult topics—divorce, a new school, being dubbed a "weirdo"—with grace and good humor. Lizbeth's antics will make readers giggle and groan, likely both in the same breath!
—Rebecca Petruck, author of Boy Bites Bug and Steering Toward Normal
Lizbeth and her pod of "weirdos" will make you laugh then steal your heart. This hilarious and heartfelt gem is moving straight to my "favorites" shelf.
—Lisa Lewis Tyre, author of Last in a Long Line of Rebels and Hope in the Holler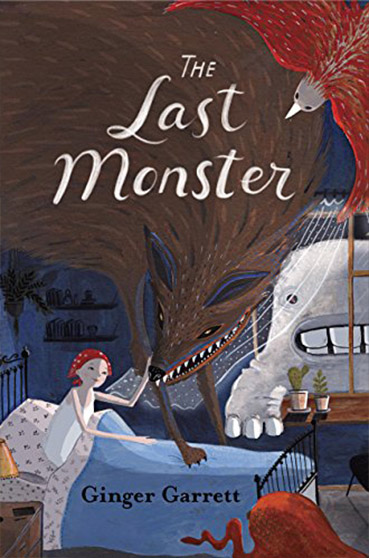 THE LAST MONSTER
---
Amazon
-
B&N
A story steeped in magical realism about love, fear, and the thrill of discovering who we were born to be, The Last Monster is a story about making peace with our insecurities and defending those who must hide what they really are.
Sofia has never felt special. Not at school, or with her track team, and especially not since she's become sick.
She's always been different, but this doesn't make her stand out . . . it's makes her invisible. Then something special lands right in Sofia's lap. An ancient book that serves as a portal for the Greek philosopher, Xeno, one of Aristotle's lost students. Sofia has been chosen to be the next Guardian.
Suddenly Sofia is not only trying to survive middle-school cliques and first crushes, she's in charge of protecting grotesquely beautiful, lonely monsters that have roamed the Earth for centuries. Drawn into Xeno's violent and unpredictable world of mystery, Sofia learns that loving outsiders has a price.
"While the fantastical elements are compelling, it's the real-world situations that make this book stand out. . . a perfect recommendation for introspective kids who feel like outsiders."--
SLJ   
"Garrett's prose, frequently poignant and sophisticated, is punctuated with wry humor."--Kirkus 
"The oft-used concept of finding one's true self is employed here in a uniquely imaginative way, complete with occasional black-and-white illustrations. An appealing tale for readers dealing with their own insecurities."--Booklist